Welcome! 
I am very happy that you are visiting my website!  Below you will find a collection of resources that address many of the concerns expressed by the families I serve.  If you have additional questions, please feel free to call me at school or email me at ginger.jantz@ucps.k12.nc.us .   It would be my pleasure to meet and speak with you.
YOU CAN TRANSLATE ANY PART OF THIS SITE BY USING THE IM TRANSLATOR AT THE TOP OF THE COLUMN TO THE LEFT.  
PUEDE TRADUCIR CUALQUIER PARTE DE ESTE SITIO UTILIZANDO EL TRADUCTOR DE IM EN LA PARTE SUPERIOR DE LA COLUMNA A LA IZQUIERDA.
ВЫ МОЖЕТЕ ПЕРЕВОДИТЬ ЛЮБУЮ ЧАСТЬ ЭТОГО САЙТА, ​​ИСПОЛЬЗУЯ IM TRANSLATOR НА ВЕРХЕ КОЛОННЫ ВЛЕВО.
您可以通过使用列顶部的IM翻译器向左侧翻译本网站的任何部分。
IM 번역사를 왼쪽 상단에있는 맨 위에 사용하면이 사이트의 어떤 부분을 번역 할 수 있습니다.
BẠN CÓ THỂ CHUYỂN DỊCH BẤT K PART PHẦN NÀO CỦA TRANG WEB NÀY B USNG CÁCH SỬ DỤNG CÔNG CỤ IM IM Ở ĐẦU MÀU SẮC ĐẾN TRÁI.
VOCÊ PODE TRADUZIR QUALQUER PARTE DESTE SITE, USANDO O TRADUTOR IM NA PARTE SUPERIOR DA COLUNA À ESQUERDA. 
 يمكنك ترجمة أي جزء من هذا الموقع عن طريق استخدام مترجم IM في الجزء العلوي من العمود إلى اليسار.
IM TRANSLATÖRÜ'NÜ KOLONUN EN ÜSTÜNDE SOLA DOĞRU KULLANARAK BU SİTEDE BİR PARÇA TERCÜMEBİLİRSİNİZ.
MAAARI MO NA TRANSLATE ANUMANG BAHAGI NG SITO NG PAMAMARAAN SA PAGGAMIT NG IM TRANSLATOR SA Tuktok ng COLUMN SA LEFT.

La Coalicion (Latin American Alliance) has started a Coronavirus Help Hotline for Latinos.  If you want information about coronavirus (ex. where to get tested, what the symptoms are) or are looking for resources because you have lost your job, they will try to connect you with what you need.  Call them at 980-320-3743 or visit their website: https://latinamericancoalition.org/ .

Studying English at Home
A quick search of the internet will locate many, many websites that claim to teach English.  Not all of them present good quality instruction, and not all of them are free.  Here are 3 sites that offer excellent beginning courses for free.
USALearns presents a well-organized series of lessons that include videos and plenty of opportunities for practice.  It is by far my favorite internet program for new learners:  https://www.usalearns.org/.  Here is a slideshow demonstrating how to get started: https://www.slideshare.net/Jantzarino/how-to-use-usalearns-jantzarino 
It is much easier to understand and speak English in the classroom than in the "real world."  Real English makes videos of ordinary people using English as they go about their daily lives.  It uses these videos to teach basic through intermediate lessons:  https://www.real-english.com/new-lessons.htm.
The radio program Voice of America offers a wide variety of materials for English learners.  Beginners can participate in a very comprehensive, video-based course:  https://learningenglish.voanews.com/a/lets-learn-english-lesson-one/3111026.html.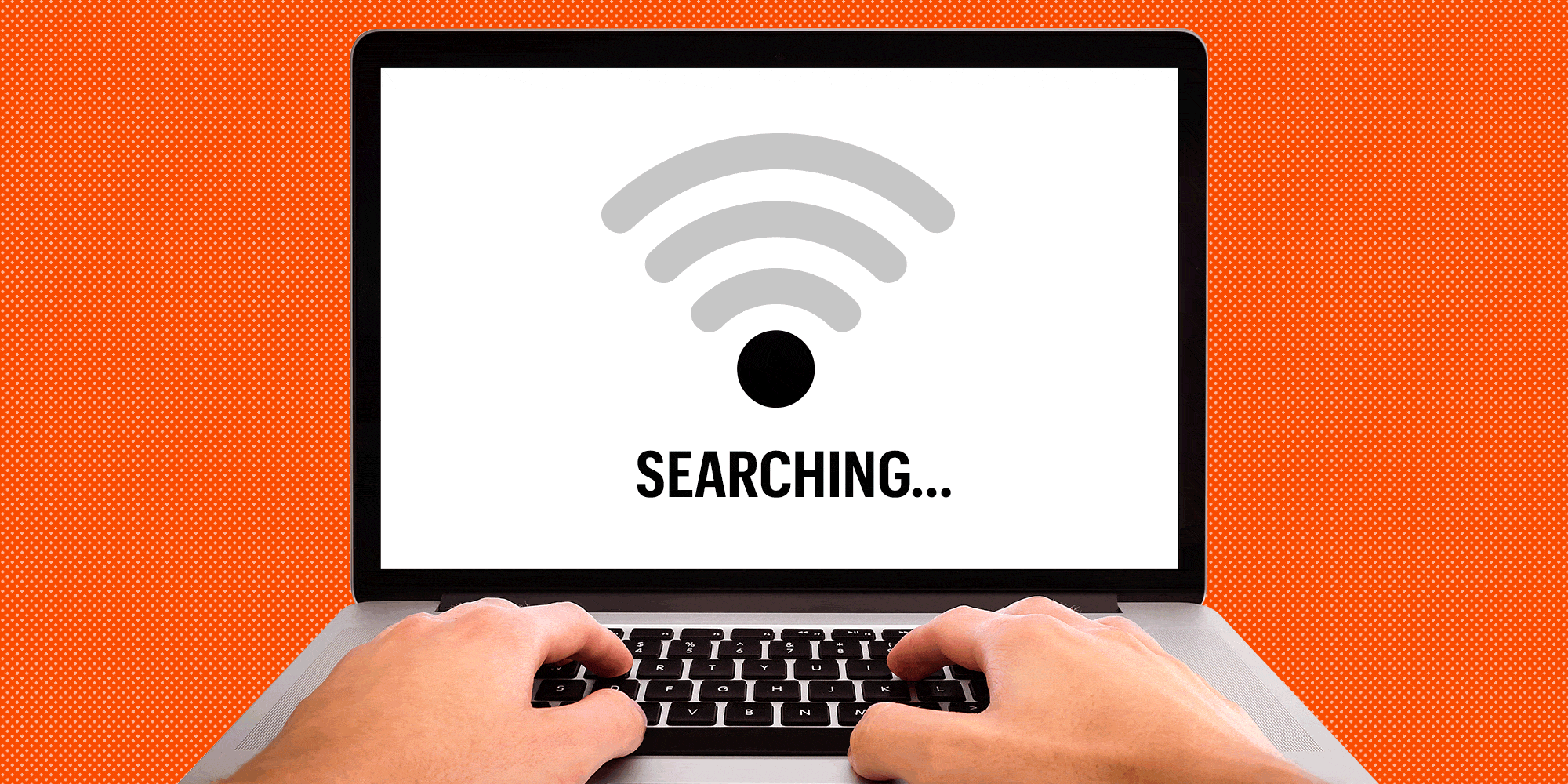 Internet Access
In our school district, all Middle and High School students are loaned a computer to use at at school AND at home.  Teachers expect students to do most of their homework on their computers.  Also, parents can see students' assignments and grades on those computers- or their own cell phones.  Therefore, it is very important that all families have home access to the internet.
The bad new is that internet service is expensive.   The good news is that there are ways to reduce the cost… a lot!  More than one-third of our students qualify for free or reduced cost lunch.  If your child is one of them OR if your family uses the SNAP program from DSS, you can apply for low-cost internet from either Spectrum or AT&T.  Spectrum will provide high-speed internet for your home for only $18.00 per month.  AT&T offers somewhat slower internet service for either $5.00 or $10.00 per month.
You can apply for Spectrum's internet service on their website:  https://www.spectrum.com/browse/content/spectrum-internet-assist .  You can talk to them on the phone at 1-855-1574.
You can contact AT&T via their website:  https://accessatt.solixcs.com/#/home .  You can also call them for help at 1-855-220-5211.  The number for assistance in Spanish is 1-855-220-5225.

  During the Coronavirus Crisis, Spectrum is offering FREE internet service to families of students who do not already have internet access.  To enroll in the program, call 1-844-488-8395. Installation fees will be waived for new  customers. 

Multilingual Coronavirus Resources
During the school closure, Union County Public Schools will be providing free carry-out lunches for any child under the age of 18 at 4 sites.  Choose the site nearest you:  https://www.ucps.k12.nc.us/Page/7337 .
Many organizations in the community are also trying to help by providing free meals.  For a complete list, go to  https://www.ucps.k12.nc.us/Page/7348 .
For facts about coronavirus in 15 languages, visit https://www.doh.wa.gov/Emergencies/NovelCoronavirusOutbreak2020/FactSheet .
For information in 15 languages about how to prepare for a coronavirus outbreak, what to do if you are exposed to coronavirus, how to protect yourself at home, and how to care for someone with coronavirus, click on this link: https://www.doh.wa.gov/Emergencies/NovelCoronavirusOutbreak2020/HealthEducation  .
To watch prevention (hand-washing) videos in 10 languages, go to  https://www.health.state.mn.us/diseases/coronavirus/materials/videos.html .
To participate in an online World Health Organization course in 11 languages on detecting, preventing, responding to, and controlling coronavirus, view https://openwho.org/courses/introduction-to-ncov  .
Do you need to explain coronavirus to young children?  Read them this children's book available in 25 languages:  https://www.mindheart.co/descargables  .
Dealing with the Coronavirus Crisis is stressful for all members of the family.  For a list of places where you can find emotional support and mental health information translate this page into any of 16 languages:  https://www.ncdhhs.gov/divisions/public-health/coronavirus-disease-2019-covid-19-response-north-carolina/managing-health .
If you need information specifically about North Carolina testing, the Stay at Home Order, and policies related to the coronavirus, you can translate that information in 16 languages and this website:  https://www.ncdhhs.gov/divisions/public-health/coronavirus-disease-2019-covid-19-response-north-carolina .  The site also provides daily updates on the spread of coronavirus in North Carolina.
Community English Classes
There are many opportunities for free, face-to-face English classes in our community.  All of them admit adults, but not children.  A few will allow teen-agers to participate.  Please contact the instructors to find class times and details.
Our local community college, SPCC, schedules free day and evening English classes for anyone who is interested, regardless of educational background:  https://spcc.edu/english-for-speakers-of-other-languages-esol/.
Closer to the Matthews area, CPCC also holds free English classes for all learners:  https://www.cpcc.edu/programs/english-second-language-esl
A private organization, International House prides itself on welcoming newcomers from all over the world to our community.  They conduct many classes for people wishing to learn English and host "coffee hours" during which participants can practice English conversation with native and student English speakers:  https://www.ihclt.org/impact/adult-education/.
Many faith-based organizations offer free English classes to all people of all religions.  They consider this part of their ministry.  Below are some that I am aware of; doubtless there are many more!
The Muslim American Society teaches English in the Charlotte area:  https://www.immigrationadvocates.org/nonprofit/legaldirectory/organization.393068-Muslim_American_Society_Charlotte_Office.
Metrolina Baptist Association has published a list of 21 churches that offer free English classes:  https://metrolina.org/esl-english-as-second-language/.
If you miss reading or watching movies in your native language, visit your public library!  There you can access free materials in a number of languages.  Library cards are free to citizens and non-citizens alike and will also allow you to study English online with the Mango program:  http://www.union.lib.nc.us/our_libraries.asp.  You can also take free COMPUTER CLASSES there in English or Spanish:  http://www.union.lib.nc.us/espanol_computer_classes.asp.

Supporting Your Student
All parents want their children to succeed in school. In America, a high school diploma is essential if an individual wishes to work at a decent-paying job as an adult.  These resources might help you navigate the U.S. school system and advocate for what is best for your child.

General Education
To access a multilingual guide to American schools, go to this web address,  https://www.isbe.net/Pages/Resources-for-Families-of-English-Learners.aspx, and click on "Communication with Families."
This multilingual "toolkit" discusses student and family rights and responsibilities in the U.S. education system:  https://ncela.ed.gov/family-toolkit.
Locally, Union County Public Schools (UCPS) publishes a bilingual English/Spanish guide to the curriculum and courses at this site:  https://www.ucps.k12.nc.us/Page/213.  Be sure to check out the UCPS career training academies available to all older students, too:  https://www.ucps.k12.nc.us/Page/6523.
Colorin Colorado is a well-known bilingual English/Spanish website.  It provides excellent information and advice for teachers and families of students learning English as a second language.  This page lists resources for helping students to learn at home, arranging for extra help for your student, and many other situations:  https://www.colorincolorado.org/families.
Reading Rockets helps families help their children learn to read.  From this page of their site, parents can download tips (in 13 languages) for helping their children read English  https://www.readingrockets.org/article/reading-tips-parents-multiple-languages.  Here they provide an useful description of what the various personnel in a school do, https://www.readingrockets.org/article/whos-who-your-childs-school, as well as bilingual instructions in how to read an American report card:  https://www.readingrockets.org/article/how-read-report-card.
The U.S. Depts. of Education and Justice prepared these document to make parents of non-native English speakers aware of their rights:  https://www.colorincolorado.org/sites/default/files/dcl-factsheet-lep-parents-201501.pdf, and   https://www.colorincolorado.org/sites/default/files/dcl-factsheet-el-students-201501.pdf.  Some more topic-specific resources can be found here:  https://www2.ed.gov/espanol/bienvenidos/es/index.html.
If you believe that your child has special educational needs or disabilities, this bilingual English/Spanish website may answer some of your questions about how to secure appropriate services:  https://www.parentcenterhub.org/lg1.
For parents who wish to formally express their concerns about their children's education, these model letters to schools (in English and Spanish) might prove useful:  https://www.parentcenterhub.org/letterwriting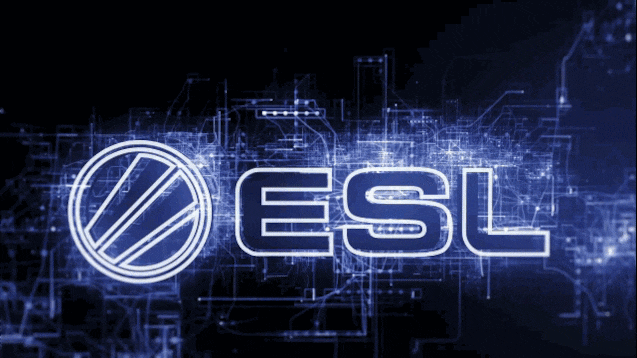 School Guidelines for for Learning English as a Second Language (ESL)
For an overview in English and Spanish of how students enter and exit English as a Second Language (ESL) classification, as well as what parents can expect an ESL Dept. to provide, visit this site:  https://educationnorthwest.org/resources/parent-guide-english-learners-english-and-spanish-versions.
ESL educators use many specialized terms and acronyms.  You can find an ELL terms glossary in English and Spanish here:  https://www.colorincolorado.org/ell-basics/ell-glossary.
The WIDA organization publishes descriptions in many languages of the English Proficiency test that all ESL students must take annually here:  https://wida.wisc.edu/resources/access-ells-parent-handout-english.
After your student has taken the annual English Proficiency test, this may multilingual guide may help you interpret his/her scores:  https://wida.wisc.edu/search?query=parent%20guides.

Resources for Education after High School
Possibly the best place to start looking for information, advice, and resources for preparing for college is  https://www.cfnc.org/index.jsp.  If you or your student signs up for a free account, you can apply for scholarships and school admission directly from this site.  The site is available in English or Spanish.
The Hispanic broadcasting company Telemundo encourages its viewers to pursue higher education by providing up-to-date articles on this topic:  https://www.telemundo.com/lifestyle/educacion.
Education Quest produces videos, manuals, and checklists in English and Spanish to help students obtain a college education  https://www.educationquest.org/resources/spanish-resources/.   They include information on how to apply for federal student loans.
These groups organized to financially support members of different ethnic groups and nationalities wishing to attend universities:  the Hispanic Scholarship Fund (https://www.hsf.net/en/), the Vietnamese American Scholarship Foundations (https://www.vietscholarships.org/), the Arab American Institute (https://www.aaiusa.org/scholarships_aai), the Korean American Scholarship Foundation (https://www.kasf.org/), the Turkish Coalition of America (http://www.tc-america.org/scholarships/), and the Asian/Pacific Islander Scholars (https://apiascholars.org/#4).  For a directory of additional minority scholarship funds, explore  http://www.collegescholarships.org/financial-aid/.

Health Resources
For low-cost or free doctors' appointments in Union County, contact these private medical providers:  Community Health Services of Union County, https://www.chsuc.org/; or Centromedica Latino, https://centromedicolatino.com/.
If you need help filling prescriptions for medicine, contact NC Med Assist,  https://medassist.org/free-pharmacy-program/.  They provide doctor-prescribed medicines as well as some over-the-counter drugs.
The Union County Health Dept. conducts a free/low-cost Child Health Clinic and a Women's Health Clinic.  You can also have your child vaccinated for school there.  See their website for all their services:  http://www.co.union.nc.us/departments/health-services.  You can apply for dental services here:  http://www.co.union.nc.us/departments/health-services/dental-health.
If you need assistance in purchasing eyeglasses for your child, please call your school's nurse.  She can show you how to apply for financial aid to defray the cost of vision-related expenses.
Medicaid is a government program that pays for medical services for children under age 21, the blind, the disabled, and the elderly.  If you are not an American citizen, you must have a documented immigration status to qualify for this program.  You can apply online in English or any of 6 other languages here:  https://epass.nc.gov/CitizenPortal/application.do.
The National Institutes of Health (NIH) provides detailed information in more than 25 languages on health, diseases, and medicines:  https://www.medlineplus.gov/.  Scroll down to "Health Information in Many Languages," or click "Espanol" at the top of the page.
The internationally respected Mayo Clinic describes in several languages many diseases and their treatments:  https://www.mayoclinic.org/diseases-conditions.
All aspects of healthcare for children and adolescents are discussed in English and Spanish at  https://kidshealth.org/#cattake-care.
You can watch videos in 12 languages about health, safety, and emergency readiness at  https://www.tpt.org/echo-minnesota/.
If someone in your family is dealing with depression, anxiety, or other mental illness, you can find information and help in English and Spanish at  https://www.nimh.nih.gov/health/publications/index.shtml.  You can find a number for immediate telephone assistance in English or Spanish on that same web page.

Legal Resources
Immigrating to a new country can be complicated and confusing.  Many immigrants need legal advice at some point during their transition to the U.S.  The resources below may prove helpful.
Everyone in America should know his/her civil rights.  The private, non-profit National Immigration Law Center presents information in many languages on a wide array of immigration-related issues, including what to do if you are stopped by the police or immigration authorities:  https://www.nilc.org/issues/immigration-enforcement/everyone-has-certain-basic-rights/.  They publish this "toolkit" in English, Spanish, and Chinese:  https://www.ilrc.org/prepare-your-community-assert-their-rights-against-possible-ice-arrests.
The American Civil Liberties Union (ACLU), which has a local chapter, works to preserve the rights of all people.  They present in English and Spanish several common situations immigrants face and how to handle them:  https://www.aclu.org/know-your-rights/immigrants-rights/.
For current information about Deferred Action for Childhood Arrivals (DACA) visit this site frequently:  https://www.aclu.org/know-your-rights/know-your-rights-about-daca/#additional-information-on-daca.
Locally, you can find advice and low-cost legal clinics at a few private organizations, including the Latin American Coalition (http://www.latinamericancoalition.org/), International House (https://www.ihclt.org/impact/immigration-law-clinic/), and, if you have refugee status, Catholic Charities (https://ccdoc.org/en/services/refugee-language).
  Household Needs
Setting up a new household is never easy!  The list of things a family needs never ends.  The following agencies try to help individuals and families fill their everyday needs.
At The Closet, you can shop for free, used clothing, shoes, and linens.  Check their website for the days and times they are open:  https://heartformonroe.com/.
If you can't quite stretch your paycheck to buy all the groceries you need, you can go to Crisis Assistance Ministry.  Their food pantry is open Monday – Friday from 9:00 – 5:00.  For more information, see their website at  http://www.unioncrisis.org/services.aspx.
For food needs you can also try Food for Families (http://www.f4fnc.org/index.html .)  This organization will prepare a backpack full of enough free food to feed your family over every week-end.  Your student will bring this home from school every Friday afternoon.  Contact your school guidance counselor to sign up for this helpful service.
Sometimes it is difficult to pay all the bills.  If you need help paying for heat or water, you can contact Operation Reach Out.   They can provide emergency money to help pay for bills.  They also furnish large household items such as beds.  You can learn more about them at https://www.opreachout.org/ .
Mattthews Help Center, http://www.matthewshelpcenter.org/assistance.html , also helps with emergency funds for bills.  In addition, it sponsors a food pantry that supplies one week's worth of free groceries and hygiene items to shoppers.
Open Arms Community Outreach Center operates both a food pantry and a "soup kitchen" for hot meals.  For times and locations, go to  http://www.openarmsnc.org/Soup-Kitchen.html.  If you qualify, this agency will also help you apply for a free, temporary cell phone:  http://www.openarmsnc.org/files/117586868.pdf.
Common Heart runs two weekly food pantries, one in Hemby Bridge and one in Waxhaw.  For times and days, visit  https://commonheart.org/food-pantries.
Loaves and Fishes of Union County,  http://www.loavesandfishesofunioncounty.org/#section-about, maintains a food pantry at St. Paul's Episcopal Church in Monroe.